FitnessTechNY provides repair and maintenance services to gyms, fitness centers, and residential equipment owners.Our diagnostic and repair services involve troubleshooting and diagnosing any issues you may have with your fitness equipment. Diagnostic service includes the thorough examination of all electrical circuits, mechanical drives, motors, belts, pulleys, and sensors that helps your machine work properly. Before we leave, you will know what's causing the problem, what you will need to repair it, other contributing factors to the problem as well as any service recommendations. This service can be requested for any piece of equipment you have on site to determine what repair service is required and if any parts need to be replaced.
Professional and courteous staff

Quick Response Times

Detailed explanation of the repairs

Education on the benefits of preventative maintenance

Experienced technicians

Optional Equipment Repair Cost Evaluation
Carry replacement parts for all major fitness equipment manufacturers.

Factory trained technicians

Custom Preventative Maintenance Program (if recommended)

Equipment Relocation Services

Discounts on parts e

xchange
Full-service repairs for fitness equipment to the entire New York Metropolitan area.
Fastest response and turnaround times possible.
Professional Technicians officially trained by manufacturers of the equipment we service.
Direct, convenient communication with Technicians: E-mail, Phone, or Text Message.
All repairs guaranteed for 30 days.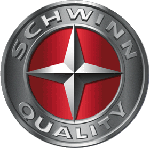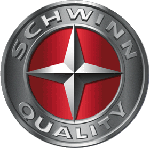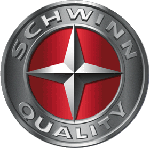 Inquiries
For any inquiries, questions or Accommodations, please call: 516-387-2518 or fill out the following form
Head Office
PO Box 323
New York, NY 10011
Tel: 516-387-2518
Toll-Free: (800) 480-7970
Fax: (877) 631-5934
Business Hours
Monday-Saturday
8:00am - 6:00pm
24/7 GYM on call service
PROJECTS
327b415e-109e-4413-b7d6-9b9a4125f0c0
f42cb065-f084-43e8-9d47-9fe97433ce8f
b2f85da0-837d-4720-9a3c-a40af6e9395a
968f2077-d770-49a6-a96d-b2ab21053f41
ALL MAINTENANCE ​COMES WITH THE FOLLOWING 20pt. INSPECTION :
​
Remove covers, clean and vacuum out interiors

Remove dirt and debris from motors, vents and circuit boards

Inspect wire harnesses and connections

Lube all chains, bearings, bushings, rollers, pulleys and pivot points

Sand build up of corrosion from motor flywheels and rollers

Check condition of alternators (where applicable)

Check condition of motor commutator and brushes (clean motor commutator where applicable)

Check condition and align all drive belts, chains and cables

Lubricate belt and deck

Align and tighten walking belt

Inspect condition of all bearings and bushings

Inspect all other parts for wear and function

Tighten loose crank arms, belts and pulleys

Check calibration of elevation sensors, recalibrate if necessary

Grease drive assemblies and elevation sensors, recalibrate if necessary

Check machine function and operation

Clean exterior with polish / sealer

Run amp / friction tests to test wear on belts and decks

Clean and re-align speed / optic sensors

Complete audible inspection of motor, crank and roller bearings
Commercial Projects Completed